A market leading software that manages operations and critical activity reporting
The software has been developed to provide a modular and flexible database that manages various reporting requirements. The software has been designed to provide automated workflows, improve audit and accountability and utilise automated features that improve efficiency.
Our Incident Management Software can be used to record, assign, monitor, escalate, review and close a variety of incidents or wellbeing cases with ease. To include security, safeguarding and compliance providing a highly flexible and easy to use single reporting system.
Twenty Four Seven
Our online software system is available through the majority of computers, smartphones and tablet devices to provide a 24/7 resource for designated staff to be able to receive and respond to any type of report made through a control centre or via the phone app by any member of an organisation's community.
Configurable
Recent activity in government regarding the need for a more cohesive process for supporting the wellbeing of individuals, has applied pressure to organisations and Universities to ensure that the correct processes are adhered to. The management of wellbeing, safeguarding and the related services available to individuals within organisations can be facilitated with ease with the use of our platform.
Developed through experience
KIM Software have worked closely with UK police forces and Government agencies for over two decades and have used this experience to build software that enables organisations to, efficiently, effectively and with full compliance, manage incidents within their organisational community. This also follows that the platform can facilitate the management of 'Whole of University Solutions'. The platform offers the facility to handover, a feature that allows for important information to be briefed when operated between shifts, bringing departments together for case management. The software provides for automated text and email alerts for those within the organisation and also the public reporting incidents. Security staff are able to record incidents and shift supervisors can allocate these for resolution. These incidents can of course be wide ranging and cover all kinds of security, personal, wellbeing or pastoral issue for example: the platform can assist with the management of environmental health situations, that could be continuously evolving, and facilitate the roll out of the relevant procedures and guidelines, within the community, enabling an organisation to provide a real time information chain.
The right tools for the job
Where incidents or wellbeing issues are recorded the software can facilitate any associated file uploads, to include the following file types; video, CCTV, audio, photographic, documents and scanned, handwritten statements where needed. Sensitive material can be saved and held as 'private' for selective users only and records can be exported, as a required file type, where needed, for example – to use within an email to police. There are also features within the App that can expedite a response to an incident or wellbeing issue by enabling the Management Centre, or individuals, to find the closest security officer and also the ability for individuals to live stream directly to the Management Centre. These live stream recordings are then saved to the case file.
KIM have included a full property management system within the platform to benefit those staff whose remit would be to manage lost, stolen or found property. A public web facility is provided together with an app that allows the recording of any items lost or found, together with a photograph. The app allows for an immediate repatriation search allowing for time spent in managing property items to be considerably reduced.
Collaborative
We are always excited to work with new partners and clients embracing technology to support the growth and development of services.
Software solutions
Kim Software's work extends beyond the supply of facilities management software to include the ongoing review of legislation and best practice to ensure that we deliver systems that remain current whilst delivering real benefit to users.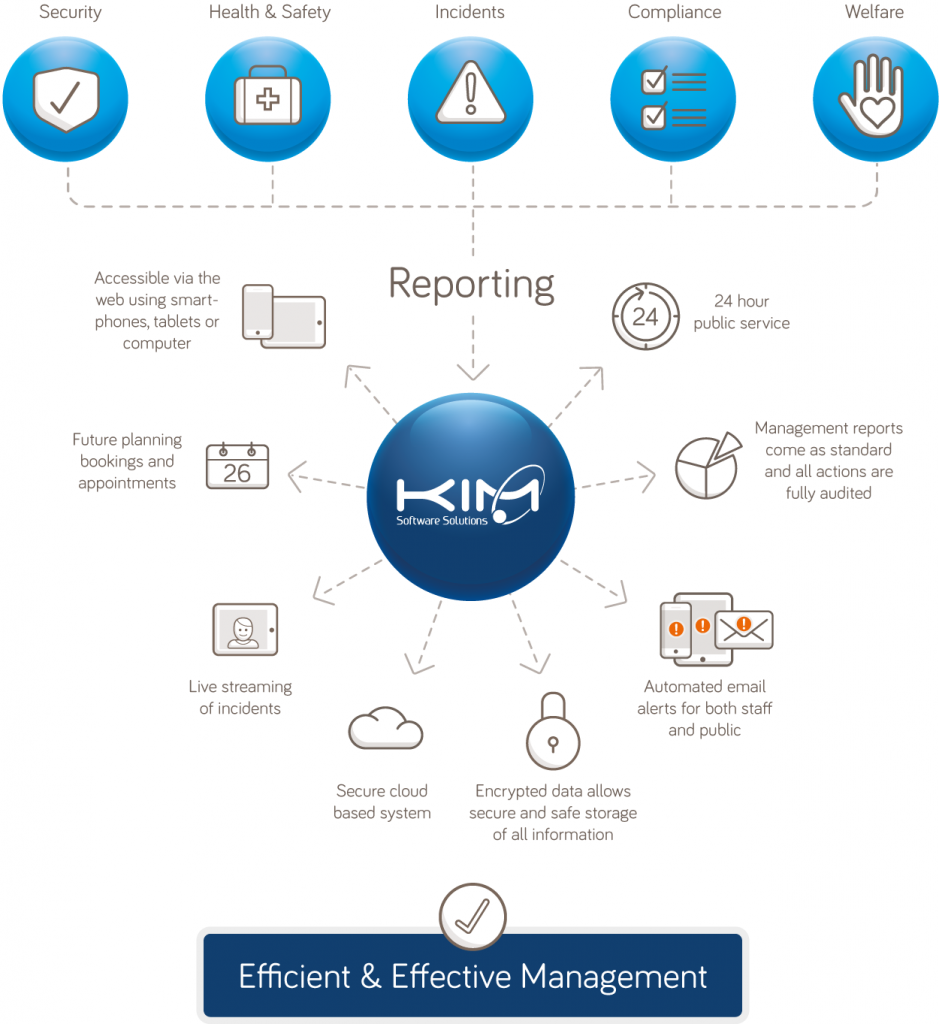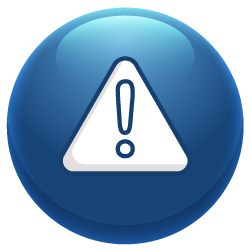 Would you like further information?