Efficiently manage facilities and estate portfolios
Managing buildings and assets across a property portfolio can be a time consuming and challenging task. With our facilities and asset solution, you gain all the functionality you need to better manage your real estate.
Our Facilities Management software supports the management of public spaces, buildings, floors, zones, rooms and the assets that sit within them. Self-reporting portals for staff, tenants, technicians and contractors are all supplied.
Twenty Four Seven
The management database includes notifications, alerts, event scheduling and provides a file storage facility for storing and editing useful information, such as service contracts, compliance certificates and asset history. The functionality offers all the information you need to drive key strategic decision making and ensuring that service levels and health and safety compliance are assured 24×7.
Control of costs
Planned and reactive maintenance is provided together with work flow for minor repairs and improvements combined with cost centre management through a budget holder.
Accessible Resolutions
With our solution customers can access services anytime via the web or mobile device. Easy to use and configurable the report screens ensure that users are presented with quick and easy ways to report issues, raise service requests and view regular updates. The software provides workflow management and facilitates the use of QR Codes.
Streamlining Facilities Management to reduce costs
The portal allows for works to be referred to contractors, quotes to be submitted and workflow to be managed, reducing internal administration. Time sheets can be completed against all jobs to give accurate labour and parts costs. Comprehensive management reports are included to provide key performance indicators including work allocation to teams and individuals (internally and externally), service levels for each job type and planned service schedules. As a secure Microsoft Azure hosted application, users may access using smart devices or a simple browser connection. KIM Software will happily manage the site security, data back-ups and hosting, as per a client's requirement. Full support of the application is provided.
Software solutions
Kim Software's work extends beyond the supply of facilities management software to include the ongoing review of legislation and best practice to ensure that we deliver systems that remain current whilst delivering real benefit to users.
A flexible approach
One size does not fit all so our applications are configurable to accommodate differences in processes within organisations. We are excited to work with new partners and clients embracing technology to support growth and development of services.
Delivering innovation to achieve a successful resolution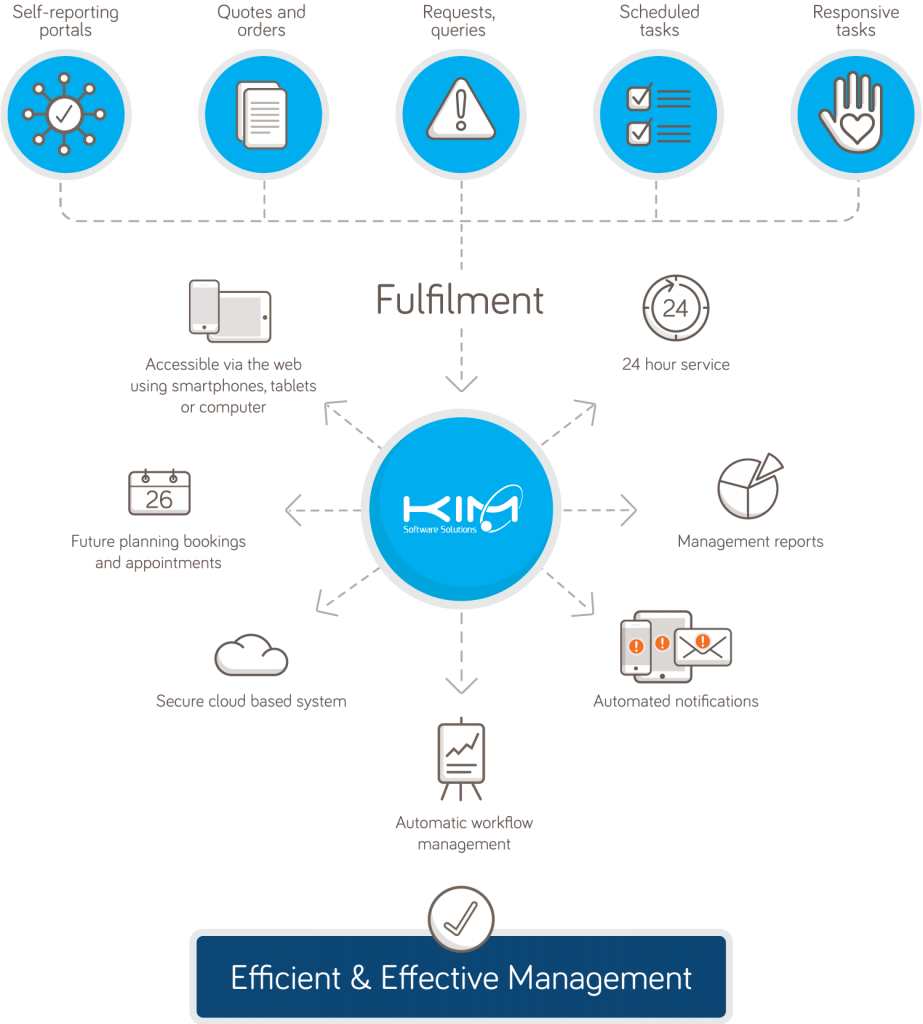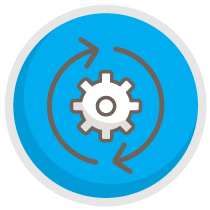 Would you like further information?