UNIGUARD app interfaces with the Operations Control Room database supplied by KIM Software to extend the reporting of incidents and requests for assistance.
The app helps with the reporting of emergency, medical and non medical issues where assistance is needed and also manages any personal items of property that is being used on site that may become lost or stolen. As a bundle, the app looks after the physical, emotional and financial well being of users through a simple to use interface.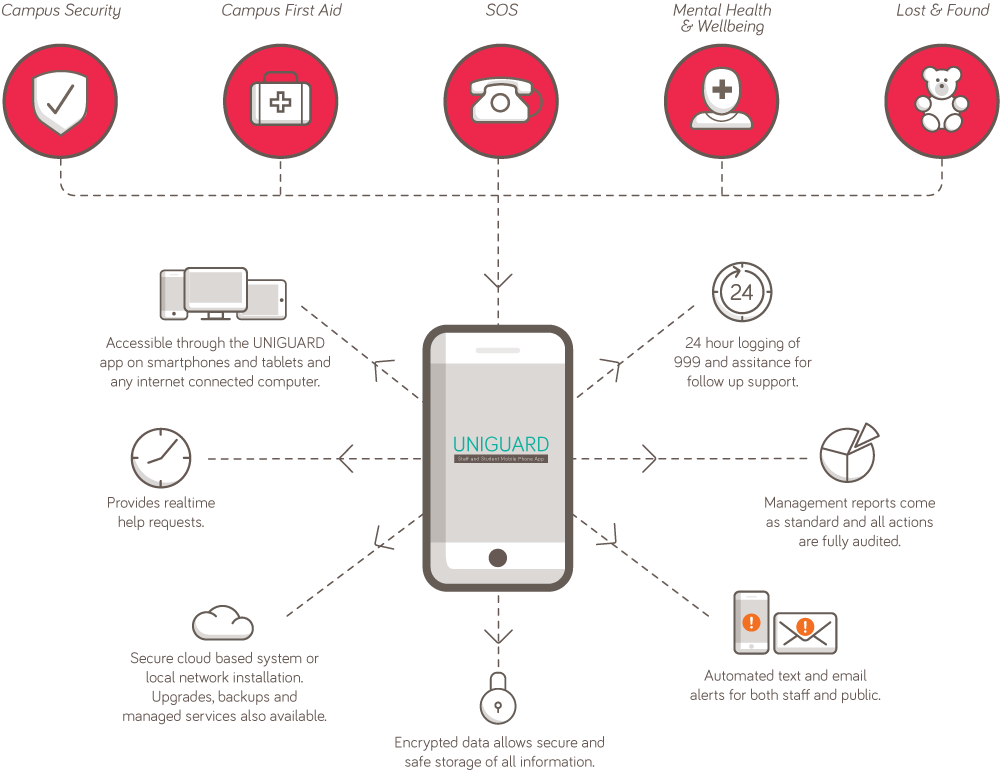 The cost of a license is £2.99. Click below to purchase.