Bruce Kempton
Bruce joined KIM Software in 2001 when his role as pre-sales consultant with US software company, KANA INC was sold to a rival US company. Prior to that, he had worked as a technical course author and trainer for a Cambridge based training company and ran many training courses as a freelance technical trainer working for adult education. Since joining KIM, he has been instrumental in the design, implementation, project management and training of many of the systems KIM has developed within the emergency services sector and has recently moved into a business development and sales role with responsibility throughout the UK.
Bruce's career has been the proverbial game of two halves with the first half being involved with asset financing with a number of companies including Bank of Scotland where he was a Branch Manager for over 10 years.
In what little spare time his wife allows him from family duties Bruce is a keen naturalist and active golfer.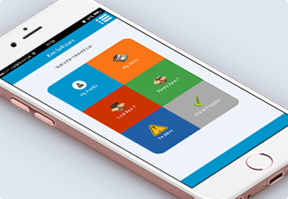 Bruce Kempton
Managing Director
Bruce has been involved with KIM since 2001
Stats
Plymouth House, The Square, Sawbridgeworth, Hertfordshire, CM21 9AE
E
brucek@kimsp.com
T
01279 600171